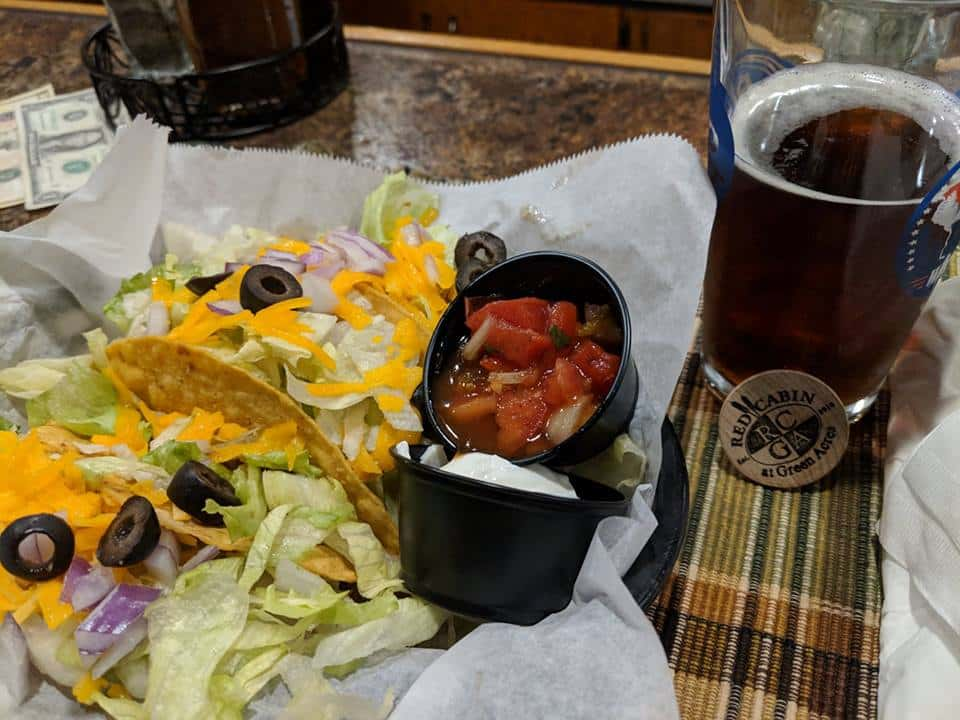 Daily Features

Wednesday:
Old-time Green Acres ALL-YOU-CAN-EAT Fish, Chicken, Fries and Cole Slaw
FOR DINE-IN ONLY.
It's also Wet-Your-Whistle Wednesday (free drink special)
Thursday:
Fresh-fried crispy Taco Baskets or AYCE Baskets (dine-in only)
and HUGE Smothered Burritos
And! It's Thirsty Thursday (free drink special)
Friday: TRADITIONAL WISCONSIN FISH FRY
Featuring: Catch of the Day and Fish Tacos.
(the SANGRIA is fresh-made today and available today, Saturday and Sunday only)
Saturday:
Choice Angus Prime Rib with a unique encrusted garlic schmear
and slow roasted BBQ Baby-back Ribs.
Sunday:
Brunch Menu served 9am to 2pm
Country Chicken Dinner with dressing. Savory Beef Tips over mashed.
Just like Sunday with mom.